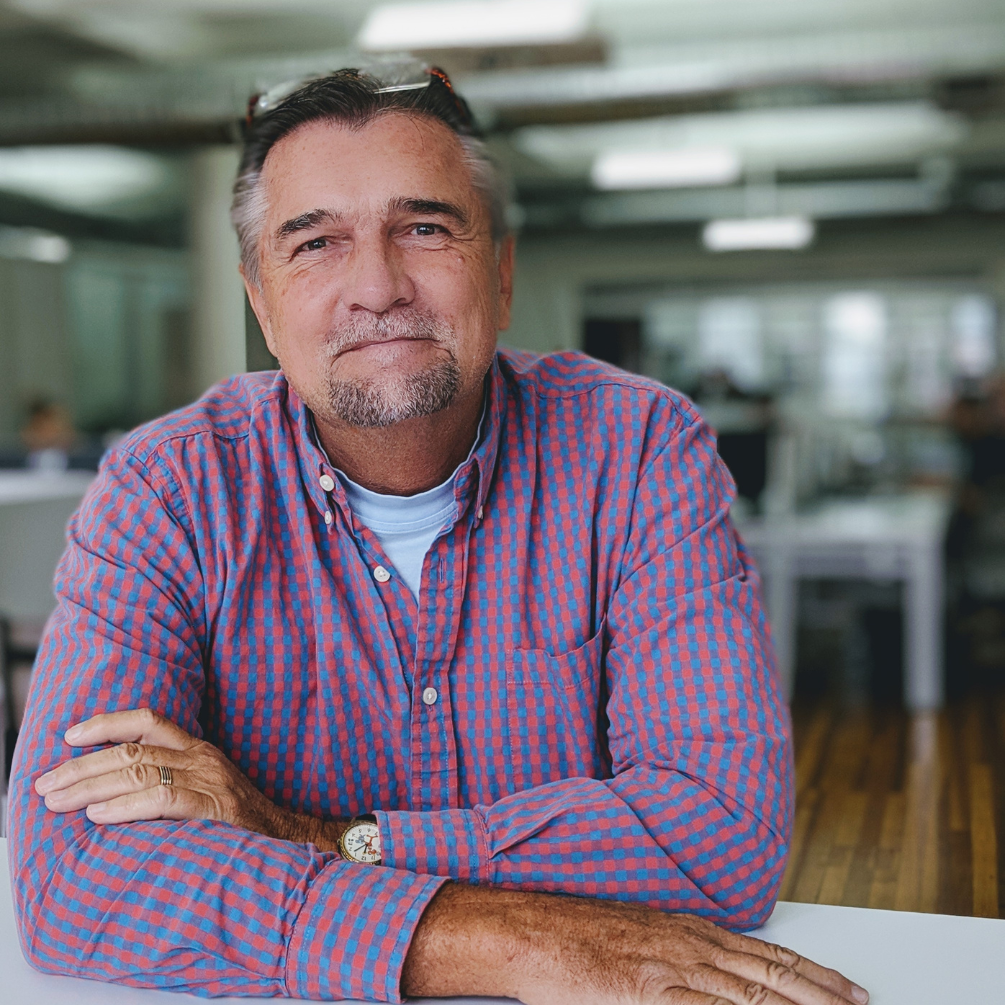 I'm Tracy Crowell.
Brand Director
Part strategic, part creative, part explorer, and part beach bum. That's me.
I started an advertising agency on a card table in my living room in Centerville, Utah. With time and the help of over 30 talented, eccentric, driven coworkers, we became one of Utah's most prominent agencies.
Few advertising people carry the experience I have, nor the battle scars earned in gathering that experience. Advertising isn't easy – life isn't easy – yet after 35 years in the business, here I am. Still.
I've spearheaded campaigns for everything from international corporations to small local businesses. My favorite part of advertising? Helping companies find, understand, and exploit their differentiator. And that's really what good marketing is – taking what makes you different and delivering it to your audience in a meaningful way.
Unquestionably, my favorite account, and the most meaningful and most difficult, has been to help create Utah's tobacco prevention and cessation campaign and manage it for 17 years.
I'm reasonably smart, unapologetically honest (in a likable way), and pretty successful in helping clients become more successful.
And lastly, I'm a Parrothead who just wants to live happily ever after every now and then.
Awards & Associations
Numerous American Advertising ADDY® Awards, including Best of Show and Judge's Choice
Board of Utah/Idaho MS Society
Utah Cancer Society
Bilingual: English and Spanish
Industry Experience
Tourism – Cities, resorts
Healthcare – Hospitals, clinics, eyecare/surgeons, chiropractors
Automotive – Dealerships, rental agencies, tire dealers/service shops
Grocery – 16 locations
Air Charter
Retail
Educational – Universities, for-profit entities, international English language school          (Lagos, Nigeria)
Social Causes – CDC projects, tobacco prevention and cessation, breast and colon        cancer, STD education, binge drinking, suicide awareness, caregiver education,             Shaken Baby Syndrome
Restaurant/Dining, QSR's
Professional – Lawyers, accounting associations, insurance groups
Commercial and residential developers
Chambers of Commerce
Political
Manufacturing
High-tech
Liquor/Adult Beverage Industry